Here is a sketchnote by Marc Savard
He wrote:
I recently started to take visual notes, after having nearly crashed during an intensive text recording of an interview.
I was fed up with trying to record every single phrase, beeing scared of loosing a word. I decided it was time to give sketchnoting a try. I googled, visited sites, began scribing at home, doodles, words, titles, etc. Then I tried to add some scribing and drawings in notes I take during trainings sessions, and then this one last week during an in-house training session in my consulting firm. It's all in french and the training is about the consultant job.

I'm a rookie, have a very difficult relation to drawings, lots to learn (my colored main title is awful !) but I think I managed to let go and have a real fun doing this :) Every sketchnote is going to be a new experiment.
Marc says "(I) have a very difficult relation to drawings". And given this, I admire how he applied the core principles of sketchnote and can't refrain myself to quote my mentor, Mike Rohde in the Sketchnote Handbook :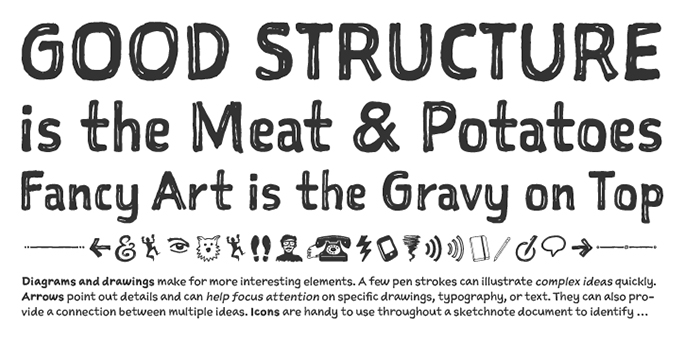 Excellent work Marc!
- Mauro