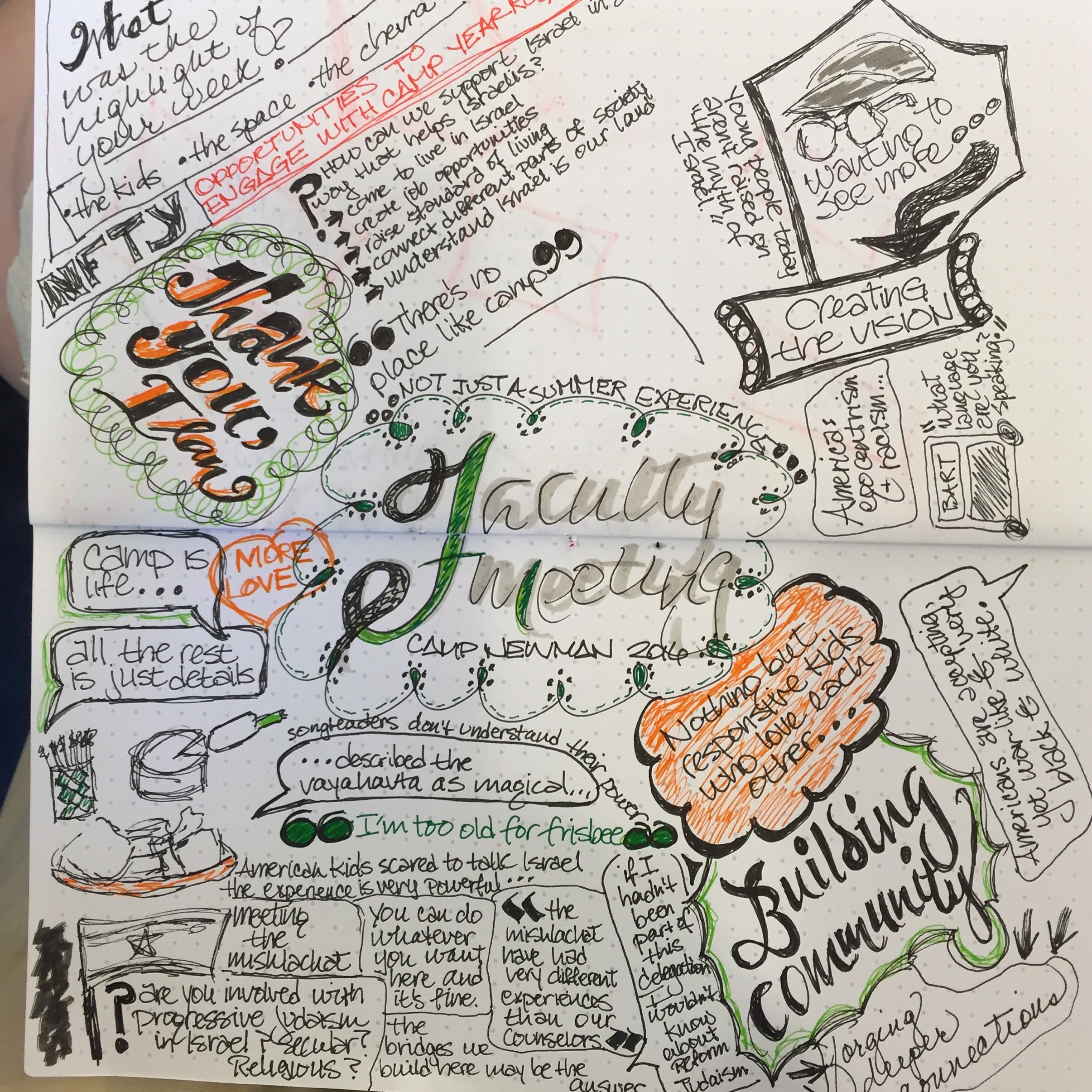 Today we feature Debbie Harris's works.
She wrote:
I am an EdTech director in a K-8 school and I'm learning how to sketchnote with a particular interest in teaching it to my students. I spent a couple of weeks teaching calligraphy at an overnight camp and I did a lot of sketchnoting for practice. Even though the content wasn't typical sketchnote fodder, I thought it would be worth it for the practice. It was and I continue to love it!
Very well done, Debbie!
- Mauro