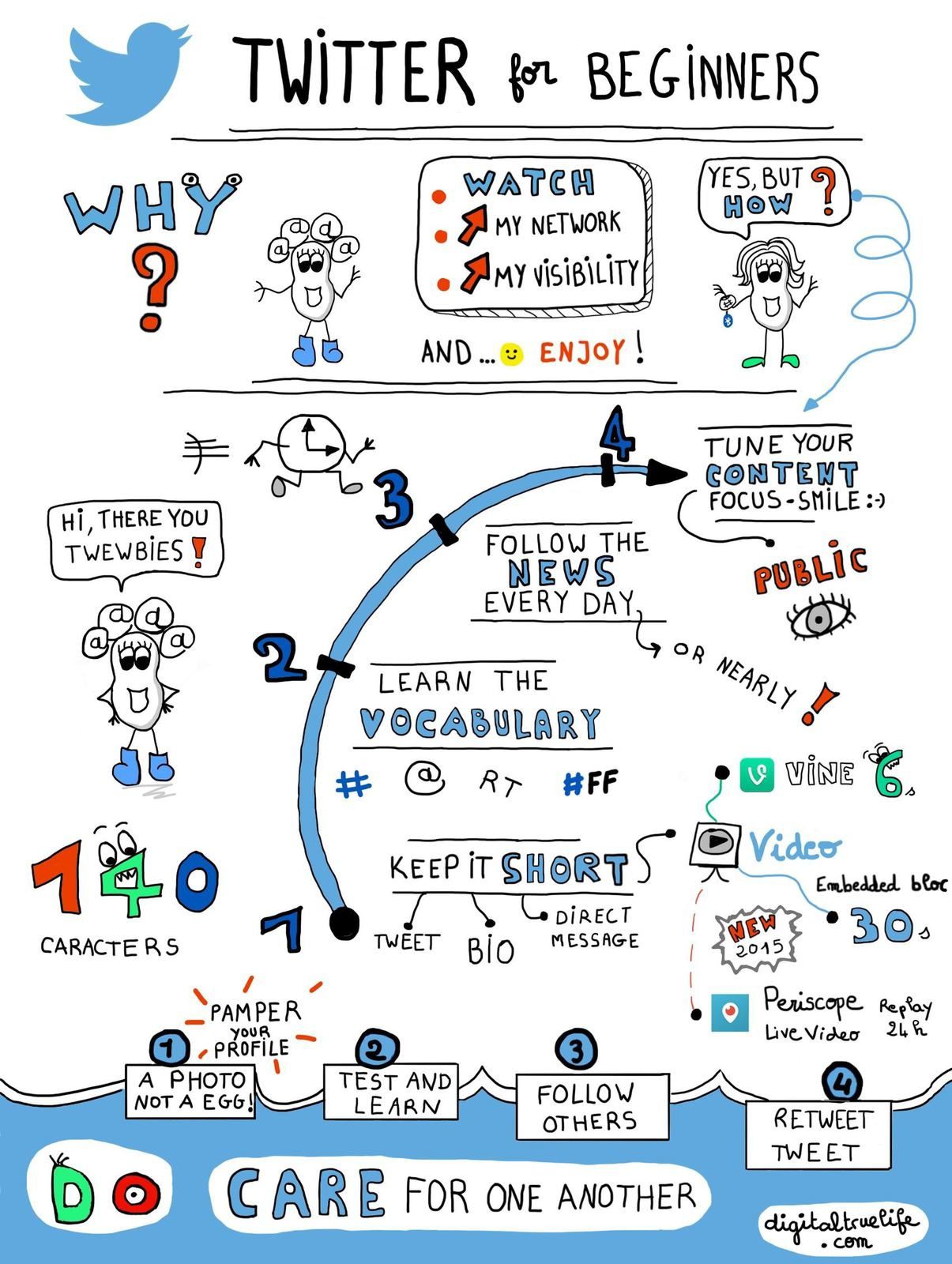 Here is Sandrine Delage's nice sketchnoted introduction to Twitter.
She wrote:
Hello everyone!

I'm french. I'm blogging about digital culture. I truly believe we can change the world thanks to the digital power. And we are all actors, to take advantage of the new digital opportunities, whatever our age, expertise, knowledge!

That's why I began to write and sketch (thanks to friend found of sketchnoting who helps me). I only sketch about digital matters and I decided to translate my sketchnotes. It's my first here! I hope it will help to remember the key points about Twitter!
Well done a pretty useful, Sandrine!
- Mauro