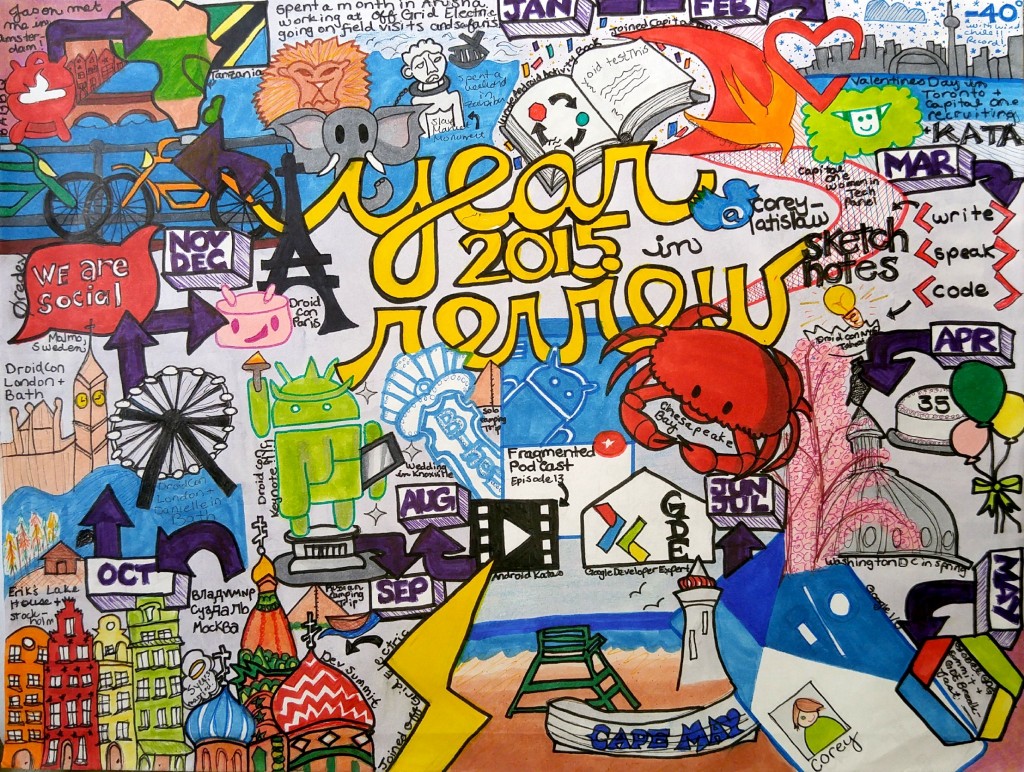 This is Corey Latislaw's amazing way to recap a great year.
She wrote:
I had one of the best years of my life last year on many axes: personal, professional, and traveling! I spent a few hours going through my calendar, blog posts, and images to make sure I got the major events. I then sketched out the title and the supporting areas for each month. After completing with pencil, I used a micron 005 to trace the lines and erased the pencil. I finished with Copic markers. The process took several days, but I throughly enjoyed making it and reflecting on the year.
I suggest to visit her website : an interesting story about sketchnote and Google Glasses in there.
Love the clockwise flow, Corey!
Thank you for sharing.
- Mauro