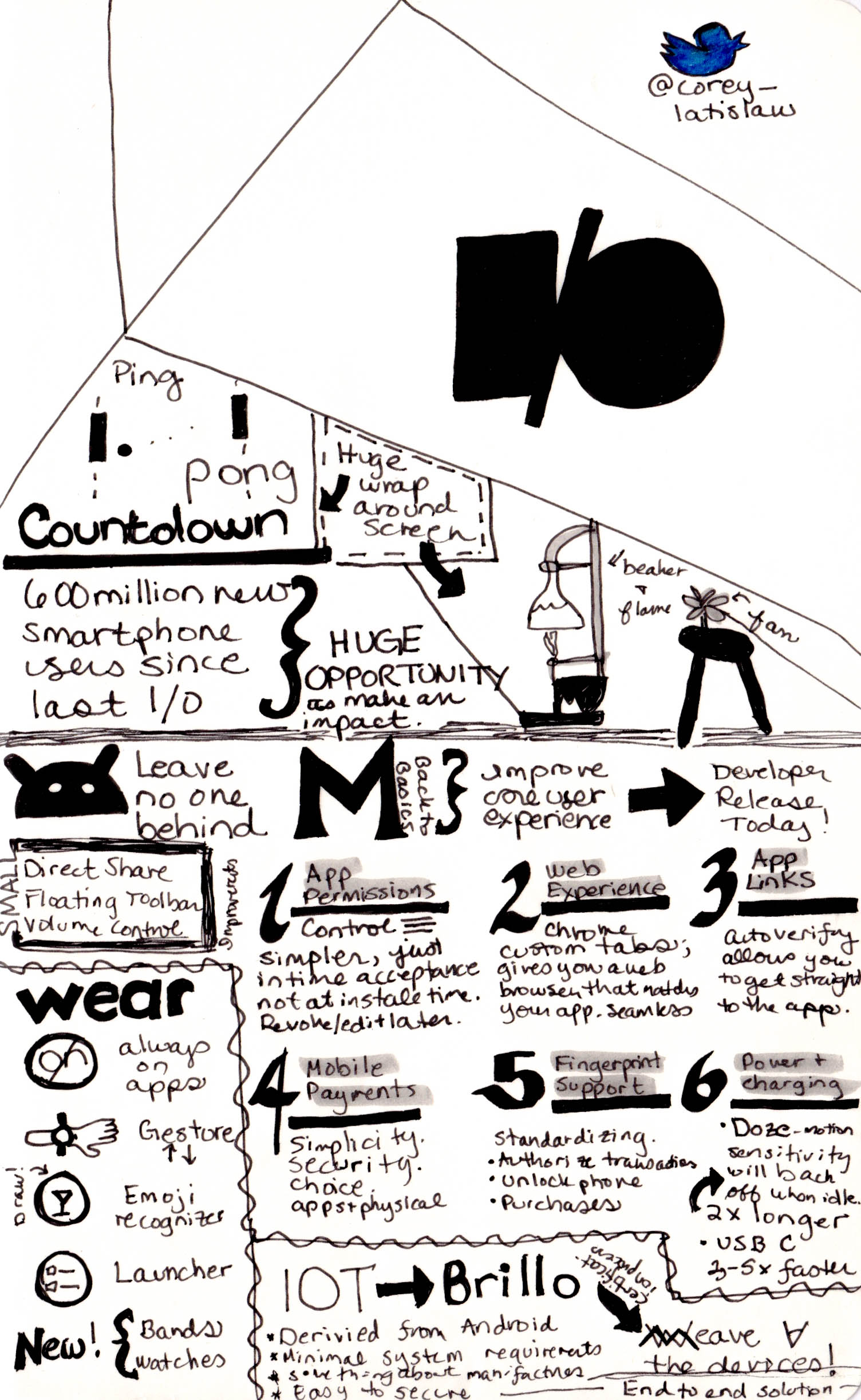 This is one of the schetchnotes Corey Latislaw took at Global Google Developer Group Organizer's Summit, bute the best part is yet to come!
She wrote:
Last week, just before Google I/O, I attended the Global Google Developer Group Organizer's Summit in San Jose.

The summit was up to 500 organizers this year, so we took over the Computer History Museum to discuss. The best part is interacting with organizers from all over the world!

I captured my sketchnoting process on video (using Google Glass), check it out to see different phases of the process!
And it is so intriguing/interestig/inspiting! You can see the whole process in the following slideshow or visit her blog to read the post in his glorious full screen format.
I really enjoyed your post, Corey. It push the sketchnote sharing concept one stem beyond.
Thank you!
- Mauro