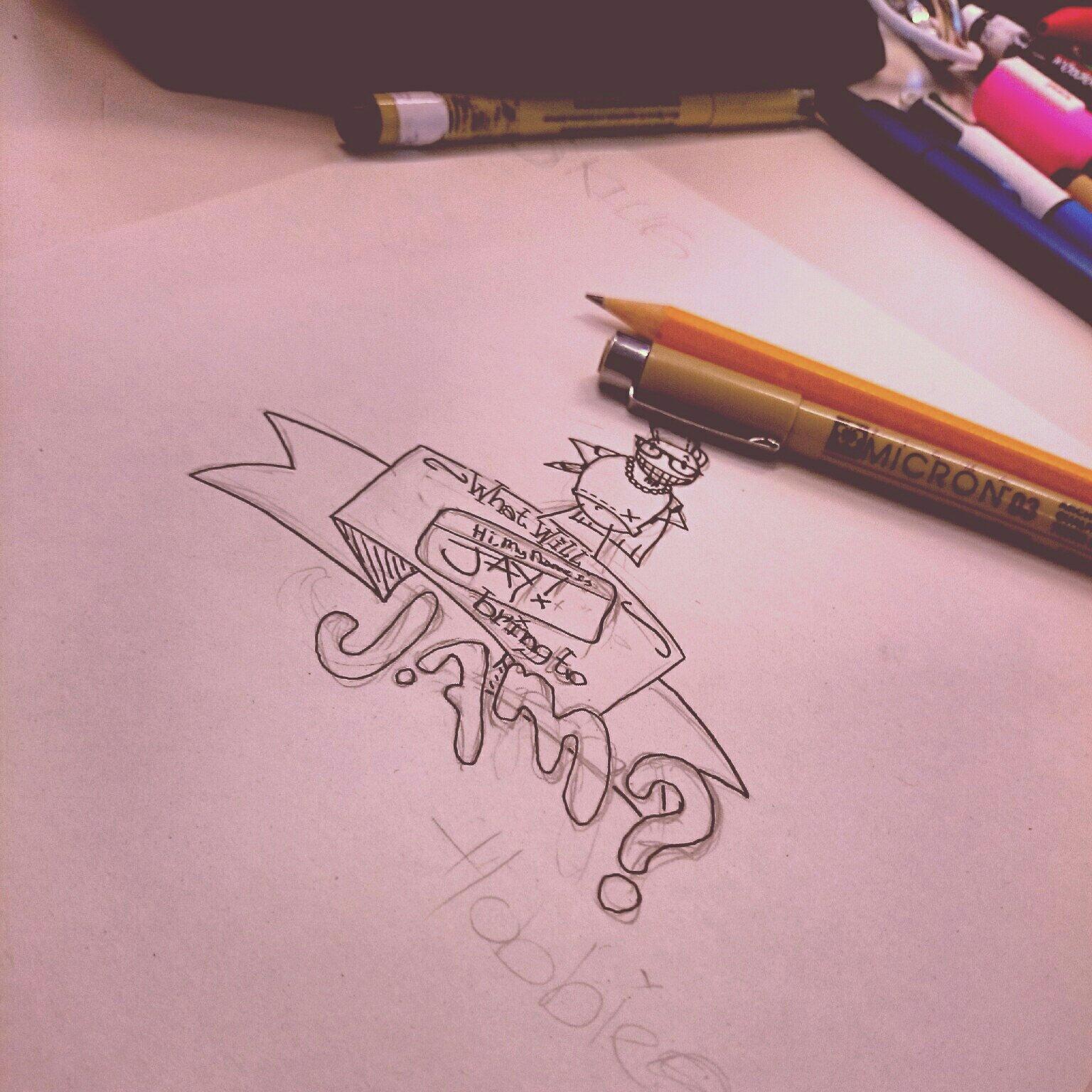 Jay's bio on Twitter say:
Just the average human with a slightly altered taste for music and art.
1. Tell us when you first met Sketchnote/Visual art
It's really funny,because my parents told me the first "toys"that I had when I was a baby, were crayons and paper.So I think I was destined to do creative stuff. My first encounter with making sketchnotes was during Startup Weekend Groningen 2013.We were working on SPLINTR, a booklet to inspire aspiring entrepreneurs by telling stories of successful entrepreneurs in a visual way...with sketchnotes!
2. How this impacted on your life/work/thinking?
It has changed everything I do creatively and visually.I used to draw and sketch a lot, but when you're working in the modern world, people expect a lot of digital work. Sketching/making sketchnotes sparked my fire once more and now I've been making sketchnotes for about a year and still love doing it. Everything I do now has the sketchy influence of making sketchnotes in it.
3. Sketchnotes: digital or analogical? Why?
My preference is analogical, because it has that sketchy feel to it like I call it, imperfectly perfect. I like my lines to be sketchy, that is for people to see it was created by a person and that everyone CAN do it too! But nowadays I'm also trying to bridge that gap between analogical and digital, to also evolve with technology but keeping that sketchy feel to it that I do by hand!
4. Share a Sketchnote secret tip with us!
This one is pretty new to me, because I used to use pencil for the first step, use my markers/pens and erase the pencil lines. I've decided to stop using pencils as a challenge for myself and try a new way of two stepping it by using a light grey marker. I use Letraset Promarker's Ice Grey 1. After making your sketches with the grey marker it slightly fades away so you can trace it with your black markers or whatever colors you want to use! I find it to be real handy when scanning your sketchnotes, adjusting it digitally you won't see it in your final product and the sketchnote itself looks real cool with a shadowy effect to it.
5. What future do you foresee for Sketchnote/Visual Arts?
I already see the sketchy influence that sketchnnote has on the market and in business and I expect more as a new year begins. People should see how this simple and effective way of communicating visually that we call sketchnotes works and how to stay creative to keep the motivation, inspiration and energy on high!
Bonus. The Sketchnote Workbook: can you tell us something about it?
If The Sketchnote Handbook helped you out by introducing it sketchnotes into your life and inspired you to make sketchnotes, The Sketchnote Workbook will inspire you even more to apply it to almost anything you do in your daily life or in your business! You should really check it out!
We thank you Jay for sharing with us.
You can find more about him and his works on: