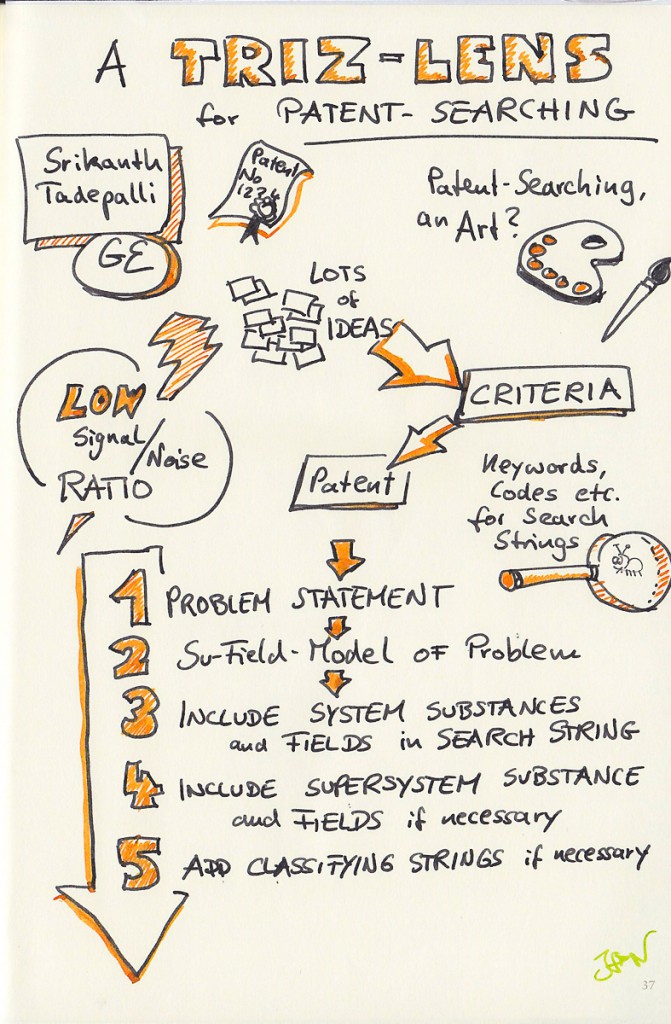 As a TRIZ student I particularly love this sketchnote by Horst Naehler .
He wrote:
I am quite new to this but have a long lasting affinity to sketching, doodling, pens & paper... so this are my first "public" sketchnotes from a TRIZ conference (TRIZ = Theory of Inventive Problem Solving) held this year in Prague. They were captured and colored during the conference and mainly published for the TRIZ community, when Mauro Toselli found them and asked me to submit them here, which is a big honour for me! Thank you very much!
You can find a couple of dozens more sketchnotes on his blog.
Thank you for sharing Horst!
- Mauro