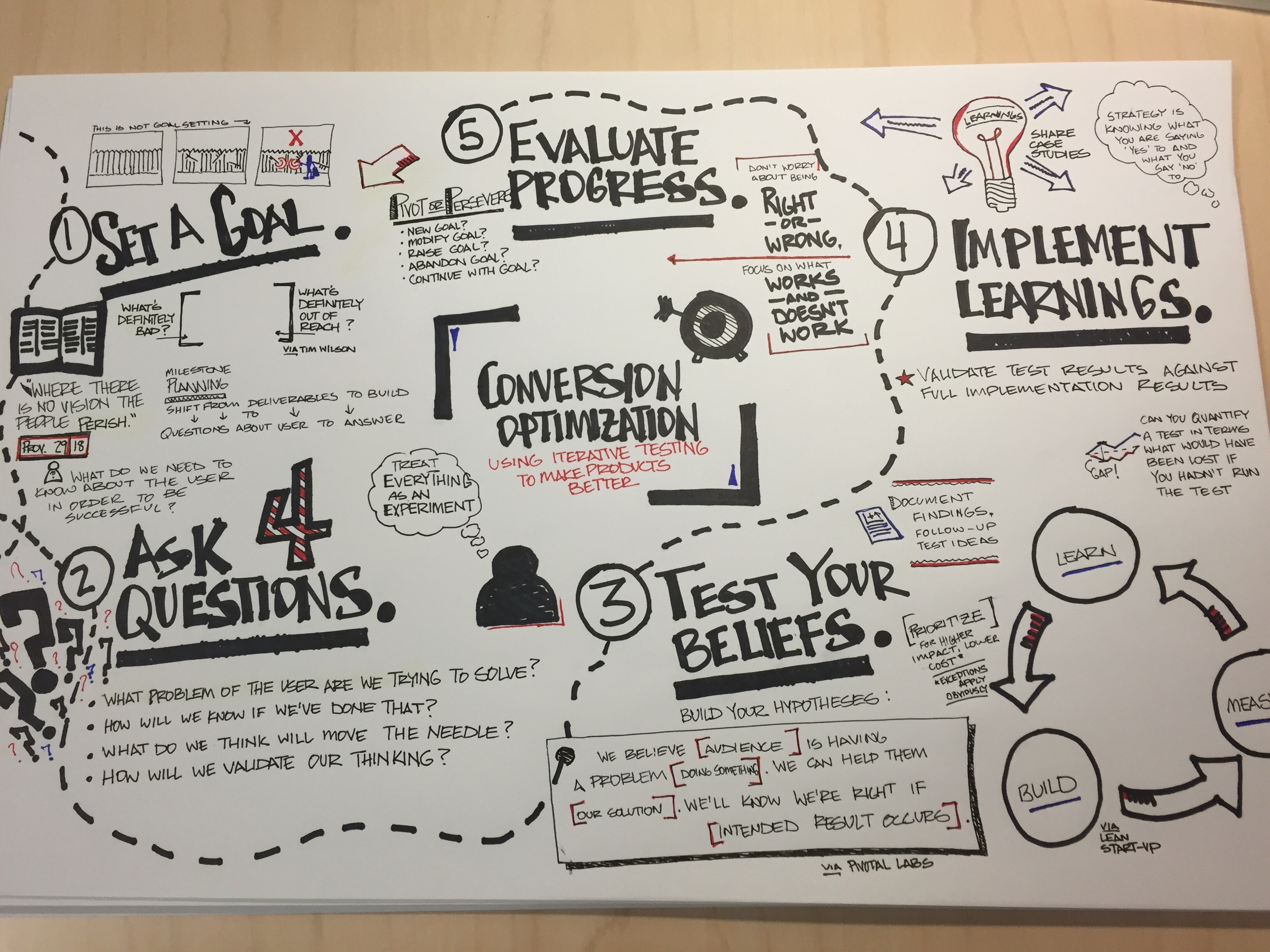 I really like the structure of this James Valentine's sketchnote.
Moreover what he wrote is interesting:
I saw a tweet about replacing a traditional powerpoint with sketchnotes. I sat down on my lunch break and started doodling and was excited to see it come together. 
Very promising James! I bet your next presentation will be fantastic!
- Mauro